Web-page of Dennis Havlena


ARTICLES HERE INCLUDE DIY HOW-TO-BUILD SIMPLE BUT NICE
SOUNDING/PLAYING FOLK INSTRUMENTS.

NOTE: Pantheon Steel, long-time maker of steel drums (pans) is making and selling
their "Halo" hand-pan which is their version of the essentially unobtainable Hang drum.
Click HERE for more information about the Halo, also to see and hear it being played.
Hi - I just received a Hapi Drum Mini - Gotta say I'm VERY impressed at the tone
& volume out of this little beauty! Highly recommended! For more information click HERE
Spike Finch in California is selling very nice "Hand-Pan" instruments.
Here's a short YouTube video of me playing his "Zen Tambour"
CLICK HERE to watch this YouTube video.
Click HERE for more information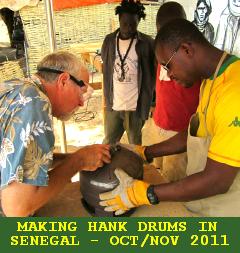 CLICK HERE TO SEE ADDITIONAL PHOTOS FROM MY WORKSHOP IN AFRICA

CLICK HERE for a short YouTube video showing several of my instruments being played


MY FRIEND DUDU BA IN DAKAR, SENEGAL, MAKES AND SELLS
ABSOLUTELY BEAUTIFUL OBJECTS OUT OF GOURDS (CALABASHES)
CLICK HERE TO SEE MORE EXAMPLES OF HIS WORK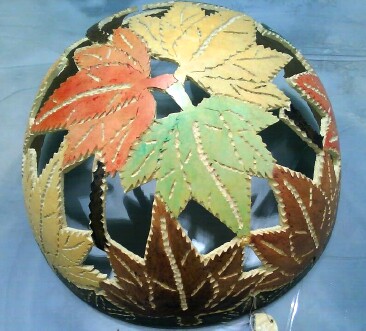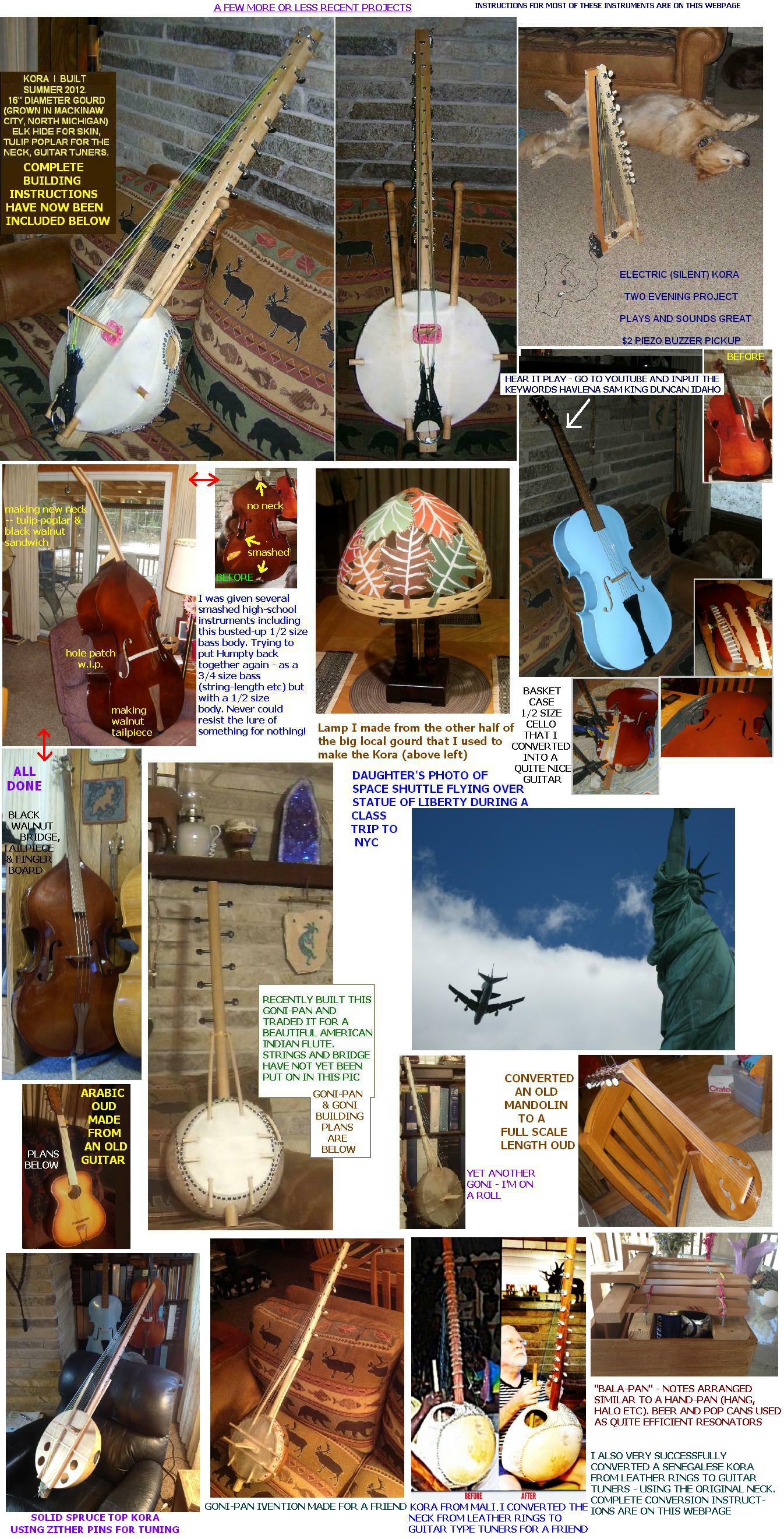 If you've ever thought about visiting West Africa, I highly 
recommend looking into my friend's very reasonably priced 
walking tour company, "Thousand Trips" based out of Dakar.

CLICK HERE for more details



ACE CRAFTSMAN DAVID KRONBERG HAS MADE AVAILABLE BLUEPRINTS/PLANS FOR CONSTRUCTING THREE DIFFERENT STYLES
OF VERY HIGH-CLASS HURDY GURDIES. CLICK HERE FOR INFORMATION ABOUT OBTAINING DAVE'S PLANS


PLEASE CHECK OUT THE CD "COOKIES AND CAKE"
BY FRIEND ELEANOR KING
CLICK HERE to hear a short segment from Eleanor's CD
CLICK HERE for more information about this CD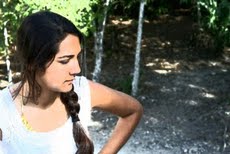 How to play "Amazing Grace" on the Bagpipe - note for note

MUSIC RELATED ARTICLES (other folk's articles & ideas)

PLEASE NOTE: IT HAS BECOME INCREASINGLY HARD TO KEEP UP-TO-DATE
WITH EVER-CHANGING LINK ADDRESSES. PLEASE FORGIVE ME IF SOME LINKS HERE
DO NOT WORK. AS I HAVE TIME I'LL TRY TO FIX THEM: 
Return to Top

Return to Top

Return to Top

Return to Top

Dennis Havlena - W8MI (formerly W8UR, KL7GRQ, WA8DDI)
The URL of this webpage is:
http://www.DennisHavlena.com

Please note: Things have gotten extremely busy

around here. I apologize that I may not be able to

answer e-mail in a timely fashion.

If you e-mail me, please mention musical instruments

prominently in the subject line -- I get tons of spam daily.

Copyright 2010 Dennis Havlena
The URL of this webpage, for many years WAS
http://www.ehhs.cmich.edu/~dhavlena/ or
http://edcen.ehhs.cmich.edu/~dhavlena/